What do I love more than a cute hat? An even cuter dress! Don't get me wrong, I love fashion. Preparing my outfit for the day is one of the best parts of my morning...but sometimes even fashion bloggers need a break.
I love the simplicity of summer style. I don't know about you but for me, picking an outfit is a process. In the summer I put on a dress, a pair of sandals and boom! Outfit complete. I always like to keep the option to throw on a hat or waist belt, and I usually end up pick one, if not both! Don't forget about accessories! A simple necklace and some stacked rings will complete any summer outfit.
As temperatures drop and fall fashion comes into full effect, getting dressed gets a little more complicated. You go from wearing a dress to adding a cardigan to stay warm. Sandals turn into boots, hats into beanies, and don't even get me started on scarves. Putting outfits together during the colder months can put stress on even the most fashion savvy.
For now, I'm thankful to have nice summer days.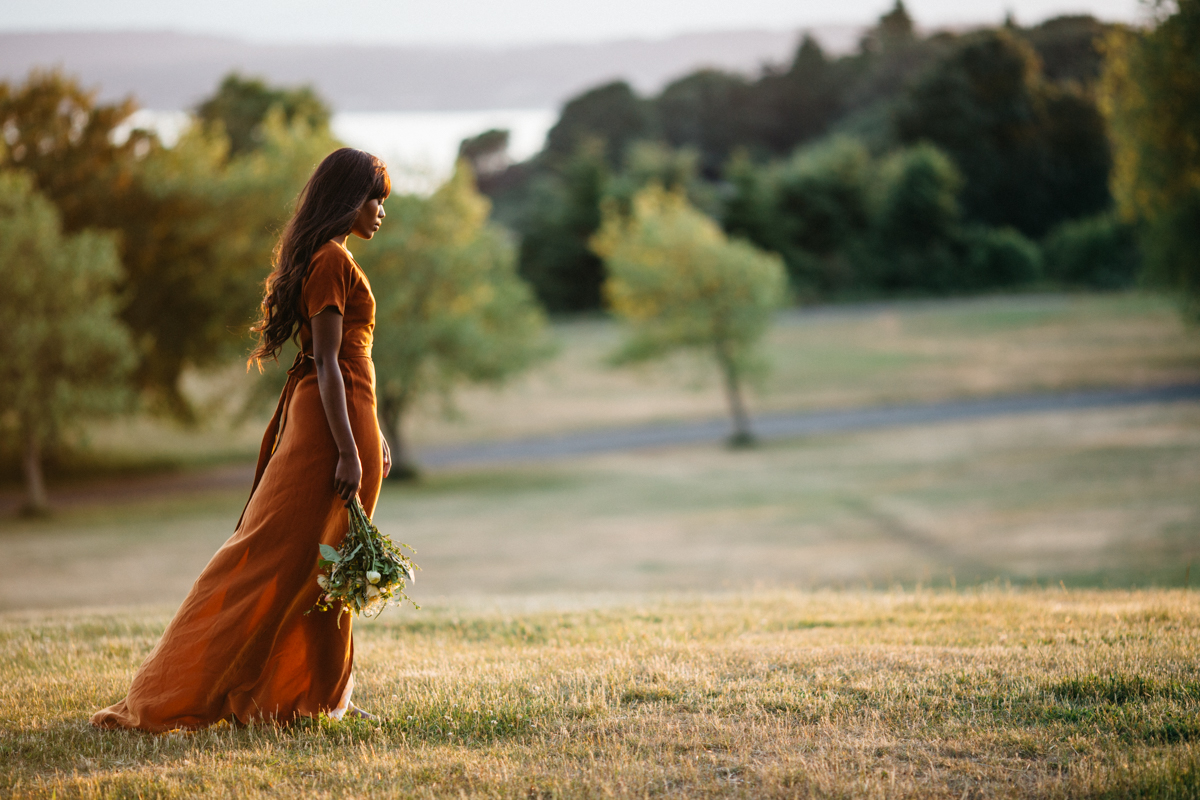 Photographer: Megan Holloway Photography/ Makeup: Sable Desiree/ Orange Dress Designer: Rebekah Adams Design